As partners of the EOA we are inviting you to join us for EO Boost — a virtual event that offers engaging learning and insightful discussions on succession planning, good employee ownership and good business.
In a year where so much has changed because of Covid-19, the EOA has curated 18 virtual free-to-attend sessions that will stream live on 24th, 25th and 26th of November 2020, which include speak-ers from Riverford Organics, Seetec and Aber Instruments as well as panel discussions that include the FSB, CIPD and the CBI.
Explorers of succession and employee ownership can boost their understanding with sessions includ-ing; "What is EO?", "What an EO Transition Looks Like" and "How to Plan for Employee Ownership".
EO businesses can boost their expertise with a choice of 9 'Good EO' seminars and speed sessions.
Supporters and advocates can boost their knowledge and insight with daily insightful keynotes and engaging panel conversations that consider how good business boosts individuals, businesses and the economy.
Find out more and register here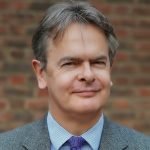 To explore how employee ownership could work for your company, call me on 020 3818 9420.
ROBERT POSTLETHWAITE, MANAGING DIRECTOR