Postlethwaite demonstrated time and again their detailed knowledge and expertise in this specialist field.  The move to employee partnership was one of the best things we have done for our business and our employees and has enabled us to grow and engage our employees.

Barry Hayes - Director Flo Group Limited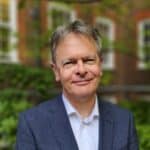 To explore how employee ownership or an employee share scheme could work for your company, call me on 020 3818 9420.
ROBERT POSTLETHWAITE, MANAGING DIRECTOR