We are a boutique legal practice specialising in employee ownership and are 100% employee owned ourselves.
Our experience from a wide range of commercial transactions and situations over the last 20 years ensures we stand by your side and ensure that what you do is fit for purpose, commercially sound and tax efficient.
We are specialists in both share schemes and employee ownership. Arguably, we have one of the most experienced legal teams in the country for employee ownership transactions, with 118 completions to date* and act as a specialist adviser to the Employee Ownership Association.
Our firm and lawyers are top ranked in our area of expertise by Chambers & Partners and Legal 500.
Our process
We can help you identify the right employee share scheme or new ownership structure for your business, then work with you to ensure its successful implementation and launch. This might involve:
A first meeting with you, without charge, to discuss your objectives and map out how you might achieve them, with a guide to the likely cost
Design of your share scheme or transition to employee ownership: some more detailed planning of how it is going to work
Legal implementation, preparing your employee share scheme or employee ownership documents, advice on taxation, liaison with HM Revenue and Customs as needed
Communication with participants, so that they understand how your share scheme works
Why us?
Choose us if you want the reassurance of working with a fully regulated law firm which asks all the important questions.
Our focus is on helping you find the right solution, then putting it in place. You will need a result that's been carefully designed to achieve particular business objectives, not an off-the-shelf or commodity solution.
By engaging us you will benefit from
the combined knowledge and experience of the members of our team
our shared expertise derived from working with a diverse range of businesses in many different situations
We consider your immediate needs and also look at what could happen in the future
If you set up a share scheme and plan an eventual sale of your company, the buyer's due diligence will include a thorough review of your share scheme to ensure it complies with tax rules and company law.
If you are planning to establish an employee ownership trust, you will need to consider what ownership pressures might arise in the future and how they can be addressed.
From the moment I was introduced to Postlethwaite…I knew we had the right solicitors to help us manage and negotiate the transition of TensCare to employee ownership. Postlethwaite solicitors were clear about the processes and benefits involved and upfront about their fees.

Neil Wright, Tenscare
Our mission
To help you build a successful, world-class and sustainable business through employee ownership and engagement in success, and to do the same in our own company.
Our values
Looking after our clients
Trust
We create a relationship of trust with you so that you feel confident in our advice and your dealings with us.
Clear Communication
We listen to you to understand what you want to achieve, and we provide our advice with clarity.
Responsive
We ensure that we are available to respond to your needs in a timely manner.
Value
Our clients value high-quality advice, our charges for which are competitive, reasonable and clear.
Professionalism
Our advice is practical, and solution-focussed, technically thorough and precise.
Working together at Postlethwaite
Positive purpose
We believe in the value of our work for our clients and are 100% employee owned ourseleves.
Mutual support
We pool knowledge, help and support each other and work in a collegiate manner.
Communication
We are as open as we can be about what is happening in our business and place high importance on communication.
Respect
We recognise that everyone has something to contribute and therefore we ensure we listen and respect each other's views.
They combine a magic circle level of expertise with a more personal service

Chambers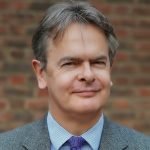 To explore how employee ownership could work for your company, call me on 020 3818 9420.
ROBERT POSTLETHWAITE, MANAGING DIRECTOR