An EOT is a trust that enables a company to become owned by its employees and can be set up by a company's existing owners, perhaps as part of their exit or succession planning strategy, or by founders starting a new business which they wish to be employee-owned. It was created by the Finance Act 2014, to encourage more companies to become employee owned.
Importantly for many business owners, an EOT creates two tax breaks:
Those selling their shares may do so free of capital gains tax
Once a company is owned by an EOT, it can pay annual bonuses to its employees free of income tax
There are two main conditions to enable the tax breaks:
The trust must hold more than 50% of the shares in the company
If employees receive any benefit from the trust, they must all be included and on the same terms
How is an employee ownership trust funded?
Normally, an EOT will acquire a controlling interest in a company from its current shareholders.
Commonly, a price will be agreed (based on an independent assessment) which must not be more than market value and payment will then be made in instalments, the EOT being funded by the company from its future profits.  Occasionally, a company owner will give their shares to the EOT but in most cases they will wish to be paid.  Sometimes it is possible to arrange an external loan which will enable the purchase price (or a larger part of it) to be paid in one go.
How does an EOT work?
An EOT will be run by its trustees.   Their role will not be to manage the company (this will continue to be the role of the management team) but to ensure that the company is being well led and in a way which maximises employee engagement and commitment. This is sometimes facilitated by the creation of an employees' council.
Watch the video below to get a good understanding of how an it works in practice.
What are the benefits of an Employee Ownership Trust?
For a private company owner wishing to retire but looking for an alternative to a trade sale, an EOT is certainly worth considering.  It places the business in the hands of people who understand what makes it tick, have a strong personal commitment to its long term success and are highly motivated by their ownership to make it thrive.
Possible benefits for your company include:
Ownership succession which preserves your business and its culture
A stronger performing business
A commitment to the longer term
A more resilient and adaptable business
Possible benefits for your employees include:
Builds a clear shared purpose and collaborative way of working
Employees who are owners are more engaged and committed
Income tax free annual bonuses
Possible benefits to you as a business owner include:
Leadership succession can be implemented over time
As a retiring owner, you can be paid market value for your shares
No capital gains tax
Employee ownership can be implemented at a pace that suits you
Why we chose an EOT
We realised the only way to ensure our values-led culture and to ensure the legacy of what we had built up was actually through an Employee Ownership Trust

Val King, The Rooflight Company
Might an EOT be right for your company?
Employee ownership has the potential, by sharing the rewards of your company's success with its employees, to  create a powerful incentive to engage in the business and work together to improve its performance for everyone's benefit.  You can find more evidence on our Employee Ownership page.
You should consider an EOT if:
You are looking how to retire from the ownership of your company in a way which creates a strong platform for future success in the interests of you, your business and its people, or
You don't feel a trade sale or management buyout is feasible or the best solution, or
You want to start a new business with maximally committed and engaged people and a strong shared purpose, or
You work in a business which needs to find a succession solution but has not been able to do so.
In the present difficult economic climate are you asking, "What can we do to maximise our chances of survival and bouncing back?"
We suggest that you read our short guide, in which we look at the role employee ownership can play: Employee Ownership and Business Recovery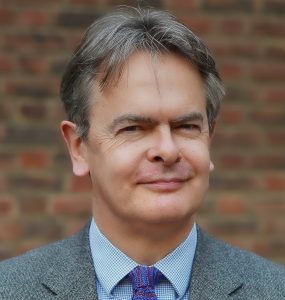 Talk to us: to explore how an Employee Ownership Trust could work for your company, please call us on 020 3818 9420.
We are an employee-owned law firm specialising in employee ownership. and are considered as leaders in our field, working with businesses of many sizes across many sectors.  Our practical approach, know how, ability to demystify and profound technical knowledge all enable us to help you create an employee ownership structure that is right for your business, its people and current owners.
Robert Postlethwaite Managing Director