Specialists in employee ownership and share schemes
We are still open for business, however following the advice of the government we have closed our office and the team are all now working from home.
This will not impede or interfere with our normal level of service.  To contact us, please either:
telephone the office using our main number and you will be transferred to the appropriate person; or
email the person you are dealing with (or for any new enquiries, info@postlethwaiteco.com)
Meetings can be held using telephone conferencing or over Zoom or Microsoft Teams.
The Postlethwaite team wish all of you continued well being in these trying circumstances.  Please don't hesitate to contact us with any questions relating to employee ownership or employee share schemes in your company.
We chose Postlethwaite because they are experts in employee ownership and share schemes, they are employee-owned themselves, of course... Postlethwaite were easy to deal with and we developed a good rapport with them... they made the whole process of issuing the EMI scheme very straightforward.

ED MASON, FOUNDER & MANAGING DIRECTOR, FIVE POINTS BREWING COMPANY

The Employee Ownership Manual
Published November 2019 and written by Robert Postlethwaite with Jeremy Gadd, The Employee Ownership Manual is a practical guide and reference book which explains in a comprehensive but approachable manner all the key legal, tax and practical issues that arise for a company becoming owned by its employees.
For more information and how to buy a copy click here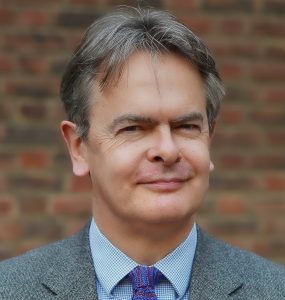 To explore how employee ownership could work for your company, call me on 020 3818 9420.
ROBERT POSTLETHWAITE, MANAGING DIRECTOR