Welcome to Stephen Wright 
We are delighted to welcome Stephen to our team.  Stephen is a qualified solicitor with many years' experience advising on the design and implementation of employee share schemes.  Demand for advice on share schemes and employee ownership trust continues to grow (notwithstanding Covid-19) and we look forward to working with Stephen who will help us look after all our clients who have chosen to become partly or wholly employee-owned.
Japanese knotweed removal specialist Environet completes transition to employee ownership
We are delighted to have advised Environet on its transition to employee ownership. Click here to read an interview with Nic Seal where he explains his motivation for transferring his company to employee ownership.
Environet is the UK leader in eradication of Japanese knotweed and other invasive plants.
A recent webinar on employee ownership trusts
Earlier this month we co-delivered a webinar for members of the Thames Valley Chamber of Commerce on employee ownership trusts.  Jointly presented with Val King, whose company Rooflight became employee-owned in 2019, a recording of the webinar can be viewed here from the link below.  It is aimed at any company new to employee ownership and looking for a primer: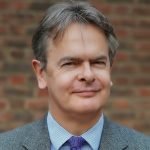 To explore how employee ownership could work for your company, call me on 020 3818 9420.
ROBERT POSTLETHWAITE, MANAGING DIRECTOR