Employee ownership is the fastest growing form of business ownership in the UK. An increasing number of business owners planning retirement are arranging for their employees to take over ownership of their firm, and entrepreneurs creating new businesses are seeing the advantages that employee ownership can bring for business growth.
Research shows that employee-owned businesses are stronger performing with employees who are more engaged and committed.
Employee-owned businesses are totally or significantly owned by their employees.
At this challenging time many businesses will have made their priority retaining short term viability and living day by day. If you're thinking about the longer term in your business, this might include a reflection on the future relationship with your employees. For any business answering "yes", even tentatively, the coming months may be the right time to consider whether an employee ownership stake should be part of the future.  Read our thoughts on building a stronger more resilient business here.
A few key questions you might like answered
Employee ownership.....if not now, when?
EO Boost, was a virtual event delivered in November by the Employee Ownership Association (EOA), offering engaging learning and insightful discussions on what good employee ownership (EO) looks like – for individuals, businesses and the UK economy.
In a year where so much has changed because of Covid-19, the EOA curated EO Boost to offer EOA members, other EO businesses, those exploring employee ownership and other interested  stakeholders, the opportunity to top up or gain more current knowledge and insight about employee ownership in the UK in 2020.
Postlethwaite were proud to have co-sponsored the event with J Gadd Associates and participated in daily explorer sessions.
The sessions were all recorded, you can see some below and others will be available to members of the EOA, so that is another good reason for considering membership.
Who are we and how can we help you
We are a law firm specialising in employee ownership.  Leaders in our field, we work with businesses across many sectors and of many sizes.   Our practical approach, know how, ability to demystify and technical knowledge all enable us to help you create an employee ownership structure that is right for your business, its people and current owners
From the moment I was introduced to Postlethwaite by Capital for Colleagues (specialists in helping businesses fund employee ownership) I knew we had the right solicitors to help us manage and negotiate the transition of TensCare to employee ownership. Postlethwaite Solicitors were clear about the process and benefits involved and upfront about their fees.

Neil C Wright, Managing Director, TensCare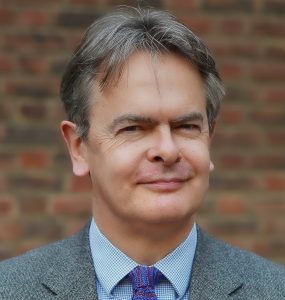 To explore how employee ownership could work for your company, call me on 020 3818 9420.
ROBERT POSTLETHWAITE, MANAGING DIRECTOR