A business is generally "employee-owned" where the whole, a majority or a significant part of it is owned by or on behalf of all its employees
There are three main forms of employee ownership, it can be direct (shares held by employees individually), indirect (shares are held in a trust) or a hybrid of the two.
Here are links to guide pages for each of these:
A combination of trust and individual ownership (hybrid)
Generally, trust ownership will be simpler both to set up and run. But this does not make it the automatic best choice for all companies.
In 2014, the government introduced two new tax reliefs intended to encourage more companies to adopt employee ownership.  In the past five years or so since then, over 400 UK companies have become owned by an employee ownership trust, mainly as part of an ownership succession plan for their founders, but they also include public-service spin outs, start-ups, ownership change as part of growth and expansion plans or as a route to recovery following insolvency or closure threat.
Watch the video below to hear Robert Postlethwaite explain what employee ownership means in more detail.
Many thanks to David, Toby and the team at Postlethwaite for their impressive work on completing our EOT. Highly efficient and very easy to work with, they made the whole thing painless!

Simon Mellinger, Managing Director, Hattons of London
Wonderful support, professional service and on time delivery - Exactly when you need to go for an EOT transaction.

Atal Malviya, Manging Director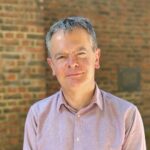 If you would like to explore how employee ownership could work for your company, please call me on 020 3818 9420
ROBERT POSTLETHWAITE, MANAGING DIRECTOR