The number of companies moving to employee ownership is growing quickly.  Many company owners are taking this path as a route to ownership succession.
If you are not sure whether this will work for your company take inspiration from the companies below that include architects, designers, manufacturers, retailers, marketing agencies, animators and care homes.
Some Companies we have worked with:
Allen Pyke Associates           landscape architects, urban design and planning
Anderson Acoustics              acoustics consultancy
Blue Chip Technology          design and manufacture computer electronics
Costumes with Character    design and production of mascot costumes
David's Bookshop                an independent bookshop
Deeland Limited                 a specialist cleaning company 
Dustscan                                dust and air quality consultants
Elland Steel Structures Ltd   experts in structural steel
Environet                           market leading Japanese knotweed specialists
Gardner Tackle                 carp fishing and specialist tackle suppliers
Holland Park Galleries      leading London art gallery
Inside Out Architecture     a RIBA chartered architecture practice
Kings                                      independent estate agents based in Kent
London Camera Exchange Limited   a nation-wide retailer of cameras
Moore Care Group              domiciliary care for adult service users with learning disabilities
Myoffers                                a company connecting consumers with information & offers
Neighbour                            a design and art direction agency
Pollitt & Partners                a creative brand agency based in Covent Garden London
Stanton Williams                award winning London based architects
Tenscare                               Europe's largest distributor of TENS machines worldwide
The Metal Window Company       award winning designers & manufacturers of rooflights
The Mindworks Marketing Company  award-winning full-service marketing agency
Tomlinson                           UK's largest manufacturer of high-end embossing dies
United Navigation           suppliers of navigation solution to shipping worldwide
Woodford Heating and Energy       mechanical & electrical building services in London
Other well-known employee owned companies:
Aardman Animation    Oscar winning studio, creators of Wallace & Gromit & much more
Richer Sounds       retailers of TV, home cinema systems & premium audio
Riverford Organics     suppliers of organic fruit & vegetables in a box throughout UK
TipTree            producers of jams, conserves, chutneys and much more
And finally probably one of the best known employee-owned companies in the UK.
The John Lewis Group   John Lewis & Waitrose stores employee owned for more than 100 years
Robert is someone who can explain sometimes very detailed and complex legal information in a way that was very easy to understand

MICHELLE LEGGATT, MANAGING DIRECTOR MINDWORKS MARKETING
The Employee Ownership Manual
Published November 2019 and written by Robert Postlethwaite with Jeremy Gadd, The Employee Ownership Manual is a practical guide and reference book which explains in a comprehensive but approachable manner all the key legal, tax and practical issues that arise for a company becoming owned by its employees.
For more information and how to buy a copy click here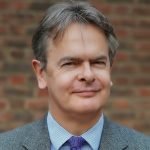 To explore how employee ownership could work for your company, call me on 020 3818 9420.
ROBERT POSTLETHWAITE, MANAGING DIRECTOR