At an event hosted by MP Afzal Khan at the Houses of Parliament in October and attended by some of the Postlethwaite team, the much anticipated release of the latest comprehensive research into the Employee Ownership sector and it's impact on the economy, employees, communities and the environment was released and the findings are seriously impressive.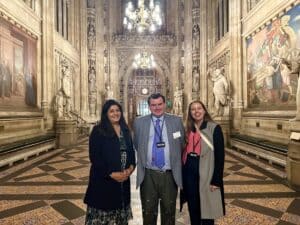 The research was commissioned by the Employee Ownership Association (EOA) and led by independent think tank, Ownership at Work who surveyed over 9% of the 1650+ UK EOBs and compared the results to a non-EOBs control group.
The findings are truly remarkable and have uncovered what we in the industry already thought but didn't have the evidence to back up, until now.
"We're thrilled by the findings of the EO Knowledge Programme.  It provides strong evidence that employee-owned companies outperform their peers against a range of measures, are better at generating wealth and share the fruits of that success more widely with their employees.  We need to find new and better ways for businesses to work for the widest possible benefit, and employee ownership is clearly a significant part of the solution."    
Robert Postlethwaite, Founder and Managing Director
The positive headline findings includes:
A more productive economy.

Employee owners are 8-12% more productive than workers from the wider economy (based on Gross Value Added (GVA) per employee).
Contribute disproportionately to the UK economy.

1% of overall businesses drives 0.8% of direct GVA and 1.7-2.1% of overall economic activity (reflecting direct, indirect and induced GVA).
Provide a stronger growth economy

Investing 50% more into R&D over the last 5 years compared to non-EOBs.
50% more likely to be expanding their workforce than non-EOBs (for the last 5 years 64% increased the workforce compared to 41% of non-EOBs).
Increase in profits driven by EO. 57% saw profits increasing since becoming EO and 25% more likely to see profits increase over the last 5 years than non-EOBs.
Provides a healthier economy

EOBs invest more in employee health and wellbeing with 48% offering access to private healthcare compared to 34% of non-EOBs.
EOBs do more for employees quality of life. Being more likely to provide work flexibility, remote working and support of career breaks and sabbaticals
EOBs have happier employees with 83% reported increased employee engagement and motivation since becoming EO
Provides a more skilled economy

EOBs invest more in on-the-job learning and development compared to non-EOBs
EOB employees more likely to have critical business information shared with them
EOB employees are more encouraged to participate in how their businesses are run
A fairer economy

EOBs have a higher minimum wage than non-EOBs
EOBs do more for the financial wellbeing of employees
EOBs are 2x more likely to have D&I policies in place
A more community focussed and greener economy

EOBs 86% more likely to make charitable donations compared to non-EOBs (55%).
EOBs 43% more likely to offer volunteering days compared to non-EOBs (15%)
Regardless of size EOBs doing more to get the UK to net zero targets
A more resilient economy

EOBs offer greater job security. With employee at EOBs 5x less likely to have been made redundant in the last tree years compared to non-EOBs
EOBs tend to be more optimistic for the future economy with the level of decrease in R&D spend less compared to non-EOBs
EOBs more financially resilient with only 14% over the last 5 years seeing profits decline compared to 25% of non-EOBs
To download the full report and find out more, visit the EOA's website: https://employeeownership.co.uk/kp/
"The findings are remarkable. They clearly show that this small section of the UK economy is punching above its weight across multiple dimensions of impact on individuals, businesses, communities and the wider economy."
James de le Vingne, Chief Executive at the EOA.
Ownership at Work and the sector's focus now must turn to building on these foundations and calling on politicians, policymakers and investors to support the EO sector and continue its positive impact on the economy.
Ownership at Work's next research project is reporting on EO management best practice based on 65 EOB senior and 27 employee owners, which should be released soon.
If you are interested to find out more and see if employee ownership could work for you and your business, please contact us for a no-commitment conversation.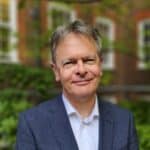 If employee ownership is something you are interested in hearing more about and finding out how it could possibly work for your company, please give us a call on 02038189420 or email info@postlethwaiteco.com.
Robert Postlethwaite, Managing Director