We are delighted to have been ranked once again as Band 1 for Chambers & Partners 2024 legal rankings guide for:
Category: Employee Share Schemes & Incentives: Employee Ownership
Lawyer: David Reuben (11 years ranked)
Lawyer: Robert Postlethwaite (13 years ranked)
What the team is known for:
"Postlethwaite Solicitors Limited is a boutique employee ownership and share scheme specialist that advises on a wide range of matters. Noted for its experience in the technology, pharmaceutical and financial services industries, the firm offers services in structuring employee ownership arrangements and share scheme administration. The group is adept at handling issues concerning transactions." Chambers & Partners 2024
Our clients and referees that we worked with during 2022, were contacted by Chambers & Partners' researchers in order to gain a deeper understanding of the matters we advise and work on and these discussions helped to assist in deciding on the appropriate rankings.
David Reuben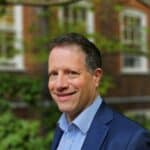 David Reuben is relied upon by a range of companies to advise on the design and implementation of ownership succession plans. He is widely considered an expert in employee ownership trusts.
"He is a really fantastic lawyer. He knows everything there is to know about employee share benefits," Anonymous quote from Chambers & Partners research 2024
Robert Postlethwaite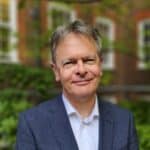 Robert Postlethwaite exhibits significant strength advising clients on employee ownership. He offers additional expertise in share option schemes.
"Robert is a real leader in this space." Chambers & Partners 2024
Read the full details of the rankings on Chambers & Partners site here.