For the 10th year in a row, we are delighted to hear the news today that we have been ranked once again as a leading firm in Legal 500's 2024 Law Firm Guide.
"Well regarded for its work with EOTs, Postlethwaite Solicitors Ltd is also active across a wide range of share scheme work including company share option plans (CSOPs) and agreeing company valuations with HMRC for share scheme purposes. Robert Postlethwaite and David Reuben jointly lead the team and are both well placed to advise on 'both the positives and negatives of setting up an EOT'." Legal 500, 2024

—–
Our clients and referees that we worked with during 2022, were contacted by Legal 500's researchers in order to gain a deeper understanding of the matters we advise and work on and these discussions helped to assist Legal 500 in deciding on the appropriate rankings.
Anonymous quotes from the research include:
Postlethwaite's, gave us a very comprehensive and personal service. They definitely went the extra mile to ensure we understood both the positives and negatives of setting up an EOT.'

'We worked with David Reuben and Jo Cunningham, both of who could not have done more for us. They made the whole process a breeze, with our interest at the heart of everything.'

'Excellent team for specialist advice regarding employee ownership options.'
See here for the full listing and our profile on Legal 500'S site.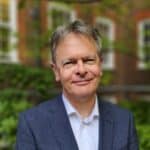 If you would like to speak to us about employee ownership through a share scheme or an EOT and this is something you are interested in hearing more about and how it could possibly work for your company, please give us a call on 02038189420 or email info@postlethwaiteco.com.
Robert Postlethwaite, Managing Director