Have you recently become an employee owned company, or are you considering it but are not sure how to proceed?
Join a free webinar on 20th April that will provide you with some of the answers.
What are the building blocks of a good employee owned company?
This question and others will be answered by this webinar hosted by the Employee Ownership Association.  Aimed at Employee owned businesses, and those on the journey to becoming employee owned.  You will hear about how to best leverage the benefits of EO by developing good governance, good leadership.
There will be the chance to ask questions of the CEO Deb Oxley and their Head of Membership Oliver Smith. You can submit a question now to oliver.smith@employeeownership.co.uk, or you can ask questions in the event chat on the day.
For more information about 'The Building Blocks of Good EO' event and to sign up click here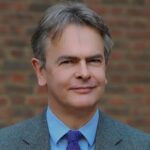 To explore how employee ownership could work for your company, call me on 020 3818 9420.
ROBERT POSTLETHWAITE, MANAGING DIRECTOR