A successful and reputed multi-sector architects practice, with over seventy employees, moved from being owned by two individuals to majority ownership by an employee ownership trust, for the benefit of its employees.
Why employee ownership?
Orms' directors recognised the importance, as a key element in its long term strategy, of collaborative working rather than an individualistic culture. It wished to put in place a new ownership structure that would place collaboration at the core. Employee ownership was seen as the solution: it would give employees a meaningful stake and a say in how the business is run, reward and foster strong team working and allow people to grow in the practice.
Find out why many architects firms are embracing employee ownership
How does it work?
The company is now 80% owned by an employee ownership trust (EOT).  The EOT is run by three trustees: one employee, one director and one independent person (currently someone with knowledge of the construction industry).
The EOT's role is to ensure that Orms is successfully run as an employee-owned company, to foster employee engagement and to encourage a leadership style in which employees' views, ideas and questions are listened to and taken into account in decision making.
There is also a separate Employee Council, comprising nine employees.  The Employee Council's primary role is to be the voice of the employees. It can discuss questions raised by employees and either respond directly or pass them on to the trustees.  The trustees will discuss any question raised with them – raising it with the company's directors if necessary – and then feed back to the Employee Council.
The leadership and management of the company is the responsibility of its board of directors, not the trustees or the Employee Council.  However, certain major steps require trustee approval.
Although success is not measured only by reference to profit, financial reward for employee contribution is a key feature of the Orms employee ownership structure (at any level).
They (their accountants) introduced us to Robert Postlethwaite and we just respected him, we liked the way he gave direct answers....he gave good advice

Oliver Richards,  Director, ORMS Designers & Architects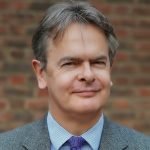 To explore how employee ownership could work for your company, call me on 020 3818 9420
ROBERT POSTLETHWAITE, MANAGING DIRECTOR