The number of employee-owned businesses is increasing by about 10 per cent per year in the UK, with more than half in the professional, scientific, technical and other service sectors. For architectural practices in particular, transitioning to an employee-ownership structure can offer a number of advantages, some supported by tax incentives, not least in terms of employee engagement and succession arrangements.
Employee ownership can be direct – in which employees become individual shareholders – or indirect, in which shares are held collectively on their behalf, usually by an Employee Ownership Trust (EOT), or a hybrid of the two.
More information about employee ownership generally or Employee Ownership Trust (EOT) specifically can be found by clicking on the links.
They (their accountants) introduced us to Robert Postlethwaite and we just repected him, we liked they way he gave direct answers....he gave good advice

Oliver Richards,  Director ORMS Designers & Architects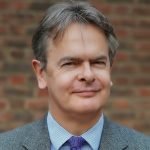 To explore how employee ownership could work for your company, call me on 020 3818 9420.
ROBERT POSTLETHWAITE, MANAGING DIRECTOR