Since the employee ownership trust (EOT) came into being in 2014, over 1000* companies have chosen to move to ownership by an EOT, of which we've guided nearly 100 through to a successful transition.  We've also helped many other companies introduce a share ownership plan for their key people.
To mark the 10th annual EO Day 2022 taking place Friday 24th June, I've been reflecting on why since we started our practice in 2003 our core purpose has always been to help businesses introduce employee ownership as a foundation for success.
We derive immense satisfaction from seeing our clients, their people and founders thrive under employee ownership.  Although "world beating" is sometimes a misused phrase, it is a fair description of the UK's approach to employee ownership, and is something of which we can be justly proud.
The exciting thing is that we have over 250,000 SMEs with 10 or more employees, so we have so far only scratched the surface.
Here's why we enjoy our work and gain a deep sense of satisfaction from it:
First and foremost (because we are talking about employee ownership) its positive impact on employees. We are regularly inspired to see the often dramatic effects of an employee-owned company committing to engaging its employees as owners.  They can become highly insightful into what makes the company tick, how performance can be improved and what success looks like.   This can translate into a clearer shared purpose, enhanced job satisfaction, increased financial reward and greater well being
Employee ownership has the potential to improve company performance, both financially and on any other measures.   We often see it creating a new energy and motivation (linking back to its impact on employees) that gives added momentum and improved productivity, innovation, initiative and ability to change
A transfer to employee ownership enables a company's founders to realise the value in their company in a way which keeps its independence and so is more likely to preserve what is best in its culture and values, offering them peace of mind that employees have the prospect of a positive future. This is often a strong driving force for retiring owners who acknowledge that much of their company's success stems from the talents and commitment of their employees. 
Successful employee ownership benefits from a leadership style that seeks to harness the potential of every employee. Wherever this happens, it can create a strong following wind for directors and other senior managers.  Successful employee-owned companies tend to have a leadership style based on trust and "leading to serve".  It is a privilege for us to work with companies which are doing this to the highest of standards.  It is also a model which would translate well into other areas, for example political leadership.  Out of necessity employee ownership is in the vanguard of developing new approaches to leadership that are fit for the 21st  century.  
 Employee-owned companies are part of a supportive community, particularly those that are members of the Employee Ownership Association.  For a company evaluating whether employee ownership is right for them, there is great value in being able to talk to other businesses that have already chosen it.  There is great honesty and willingness to share experiences, not just of what has gone well but also of mistakes and lessons learned.
I became interested in employee ownership early in my career when it was an uncommon, even unusual, way for a business to be owned.   It is now in the mainstream,  and I and my colleagues feel highly privileged to work with  the employees, leaders and founders whose commitment is key to its success.  Many areas of legal practice can feel like a zero sum game, but we are proud of the value our firm adds, by guiding companies to a new and, for them and their people, better form of ownership.
*according to data gathered and released by The Employee Ownership Association on EO DAY on Friday 24th June '22.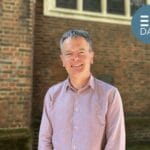 To have a chat about how employee ownership could work for your business, call me on 020 318 9420 or email info@postlethwaiteco.com
Robert Postlethwaite, Founder and Managing Director