Specialists in Employee Ownership and Share Schemes
If you are thinking about how to involve any of your employees in the ownership of your business or considering ownership succession this is how we can help you.
We can help you design and implement an employee share ownership plan that meets your business's own particular needs – whether you are a start-up, an established private company or stock market listed. Our focus is on helping you find the right design for your employee share scheme, then putting it in place.
If you are exploring succession through a sale of your company to an employee ownership trust, we can guide you through the pros and cons, work with you to develop a plan for how it is going to work, and then manage its legal implementation.
We are happy to meet you without charge or commitment and will be very pleased to hear from you.
Why use us?
By engaging us, you will benefit from
the combined knowledge and experience of our whole legal team, most of whom were previously partners in international corporate law firms.
our shared expertise derived from working with a diverse range of businesses in many different situations.
 We won't just consider your immediate needs but will also look at what could happen in the future
If your company is sold, it will need to pass the buyer's due diligence process. High on the buyer's task list will be questions relating to your share scheme
If you are planning to establish an employee ownership trust, you will need to consider what ownership pressures might arise in the future and how they can be addressed.
How long will it take to do the work?
This will depend on what you want to do and how quickly you need it to be done
An employee share scheme for your key people can often be up and running within a few days if it is urgent.
A tax efficient share scheme, such as an EMI share option scheme, may take longer but can usually be completed within a few weeks.
If you are involving employees outside the UK, making sure you are clear on local tax and securities laws may take additional time.
If you are planning to retire from the ownership of your company and sell it to an employee ownership trust, the design and implementation work will be more extensive and it would be wise to allow for this to take a minimum of three months, longer if you wish to involve your leadership team and employees in the planning.
Choose us if you want the reassurance of working with a fully regulated law firm which asks all the important questions.
From the moment I was introduced to Postlethwaite by Capital for Colleagues (specialists in helping businesses fund employee ownership) I knew we had the right solicitors to help us manage and negotiate the transition of TensCare to employee ownership. Postlethwaite Solicitors were clear about the process and benefits involved and upfront about their fees.

Neil C Wright, Managing Director, TensCare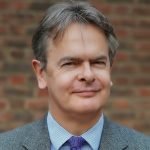 To explore how employee ownership could work for your company, call me on 020 3818 9420.
ROBERT POSTLETHWAITE, MANAGING DIRECTOR