It sounds obvious: sharing the rewards of your business's success with  employees will create a powerful incentive to engage in the business and work together to improve its performance.  There will be a "win-win" from all angles:
Employees who are owners are more engaged and committed
Builds a clear shared purpose and collaborative way of working
Ownership succession which preserves your business and its culture
A stronger performing business
A commitment to the longer term
Leadership succession can be implemented over time
Retiring owners can be paid market value for their shares
Tax reliefs for retiring owners and employees alike
Enhanced returns for investors
Employee ownership can be implemented at a pace which matches that of any retiring owners
What evidence is there for this?
The Ownership Dividend , a report sponsored by the eaga Trust and the John Lewis Partnership, supported and coordinated by the Employee Ownership Association and analysed by Cass and Alliance Manchester Business Schools and published in June 2018. found that employee ownership delivered benefits for business, individuals and the wider economy. For example, sales by employee-owned companies were found to have grown by 3% more than non-employee-owned companies in 2017.
According to the Employee Ownership Association, in the same year employee-owned companies experienced a 6.4% growth in productivity compared with 3.4% for other companies.
There have also been several long term studies of the impact of employee ownership on business performance. They tend to show improved performance in companies which have a leadership style which fosters collaboration, listens to its employees and is participative rather than autocratic.
If you talk to people from employee-owned companies, you will often hear of significant performance improvements following their transition to employee ownership:
"A surge of ambition swept across the firm when staff realised they don't have to just do what the founders' mission was – they can run with it now … when that happens you get a 'whoosh' effect."  ABER INSTRUMENTS employee owned since 2011
"Since then, 3 years on, we have been a very successful employee owned company….People really appreciate the fact that they have this additional responsibility and certainty. Employee ownership is right for Mindworks"  MINDWORKS MARKETING employee owned since October 2017
Not every company will enjoy such a dramatic performance effect and every business looking to enjoy an employee ownership dividend will have to work at it, it won't just happen. But the evidence is clear: if you want to build a better business you should take a good look at employee ownership.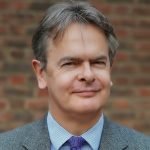 If you would like to explore how employee ownership could work for your company, please call me on 020 3818 9420
ROBERT POSTLETHWAITE, MANAGING DIRECTOR