How a company can be employee-owned through a combination of individual and trust-based share ownership.
A "hybrid" form of employee ownership combines individual employee ownership and trust ownership.
Employees will be able to acquire shares individually, but an employee trust will always maintain a minimum level of ownership. This approach is often chosen by companies which see strong advantages in employees holding shares personally, but which also see value in having a strategic shareholding held by a single shareholder. It can also have the advantage of reducing the number of shares in circulation and so minimising the potential need in the future to fund the repurchase of shares from employees wishing to sell.
Our guide to becoming an employee-owned company compares individual, trust-based and hybrid employee ownership.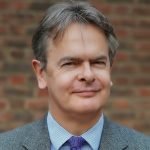 To explore how employee ownership or an employee share scheme could work for your company, call me on 020 3818 9420.
Robert Postlethwaite Managing Director