What is the best way of giving shares to employees?
If you are considering giving shares to employees we can advise you on your best options. We have helped many companies in many different business sectors to do this most effectively.
Unless the shares have no value when given, this will often trigger a tax liability, although it may be possible to avoid this where shares are given to all a company's employees.
We are recognised experts in setting up employee share schemes so whatever your objectives may be we can help you.
Click here to read how an Employee Share Scheme can help your business.
...the practical experience combined with technical knowledge of David, Judith and the team has been of enormous value to me and my clients...

Patrick Tolhurst, Managing Partner Marlborough House Partners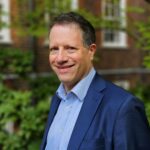 To explore how an employee share scheme could work for your company, call me on 020 3818 9420.
DAVID REUBEN DIRECTOR