Are you looking for examples of companies that have embraced employee ownership with an Employee Ownership Trust?
Here are three examples of companies, from very different business sectors, that we, at Postlethwaite Solicitors, have helped to become employee-owned via an Employee Ownership Trust. Watch the videos below to hear why they chose an Employee Ownership Trust and how that decision has proved successful.
MindWorks Marketing: MindWorks is a full service agency, on the Hampshire and Sussex border, offering businesses help and support with all aspects of marketing – from strategy and research through to full campaign implementation. MindWorks became employee-owned on October 1st, 2017.
Orms Architects: Orms is a leading firm of designers and architects creating architecture that seeks to elevate the human experience through insight, collaboration, and design integrity. On March 2nd, 2018 the practice transferred the majority ownership of Orms Designers and Architects Ltd to an Employee Ownership Trust.
The Rooflight Company: The Rooflight Company offers an extensive selection of the highest-quality rooflights, roof windows and skylights. The business transitioned to employee ownership in March 2019 forming an Employee  Ownership Trust, which acts in the best interests of all employees for the long-term.
Find out if  an Employee Ownership Trust might suit your company.
When I met Robert Postlethwaite I realised he was the right fit for our company...he was able to give us the right advice at the right time.

Val King, Managing Director, The Rooflight Company
Robert proved tremendous throughout the process. He gave us the level of personal service that we wanted, he gave us good advice and he was a good advisor.

Oliver Richards, Director, Orms Architects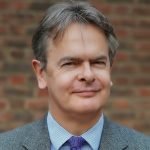 To explore how employee ownership could work for your company, call me on 020 3818 9420.
ROBERT POSTLETHWAITE, MANAGING DIRECTOR