When a client consults you about possible pathways to business succession there is one solution that, for many business owners, could offer a more viable option than a third-party sale, MBO or liquidation.
That solution is Employee Ownership.
Employee Ownership is one of the fastest growing business ownership models in the UK as it's increasingly being recognised as a superior option for business owners seeking the best way to realise the value they have created in the business (with tax reliefs) and ensure continued long-term growth. An employee owned company is totally or significantly owned by its employees and often this is achieved through an employee ownership trust (EOT).
We have assisted over 120 companies to become employee owned through an EOT since they were introduced by the Government in 2014. 
Working with you
As specialist employee ownership lawyers, we have broad experience of providing support to accountants and tax specialists (and other professional advisers). We can help you, or your client directly, on any particular aspects where you would find it useful to engage an expert.
Employee ownership can offer the following benefits for:
- Realise the value built up in your business
- Leadership succession can be implemented over time
- Peace of mind that the business is in good hands
- Legacy
- Tax reliefs
- A solid foundation for future growth
- Helps create a more resilient and adaptable business
- Preservation of the business' values and culture
- Increased productivity
- More engaged, committed and motivated - clear shared purpose
- No personal investment or changes to their employment required
- Full share in the rewards of success - a tax free bonus (limits apply)
- Enables targeted rewards for key people if required
Testimonials from some Accountant and Law firms we work with...
"I recently had the pleasure of working with Robert Postlethwaite and his team at Postlethwaite's Solicitors in connection with the establishment of an Employee Ownership Trust for a client of my firm. We chose to work with Postlethwaite's as they came highly recommended from other firms that had worked with them.

From the outset, I was extremely impressed with their level of professionalism, expertise, and commitment to getting things done quickly and efficiently. They took the time to listen our client's needs and concerns and provided clear and concise guidance on the best course of action to take.

One of the service highlights that stood out to me was that Robert had an excellent knowledge on the technical aspects required as well as a sound practical experience of how to set up and manage an Employee Ownership Trust in practice.

Overall, I would highly recommend Postlethwaite's to any business owner looking to set up an Employee Ownership Trust or to any other Employee Incentive arrangements."

Stuart Hinnigan, Director, Scott & Wilkinson Accountancy Firm
We have worked closely with Postlethwaite Solicitors for many years and more recently on several EOT transactions. They are always responsive and timely in dealing with both us and our clients, and their advice is always clear, particularly when discussing some of the more technical tax issues.

David Reuben is a pleasure to work with. He always goes above and beyond, and overall we consider the team at Postlethwaite Solicitors to be experts in the Employee Ownership field.

Anthony Rose – Partner, Private Clients & Dispute Resolution at Simmons Gainsford LLP
...the practical experience, combined with the technical knowledge of David, Judith and the team, has been of enormous value to me and my clients...

Patrick Tolhurst, Managing Partner, Marlborough House Partners LLP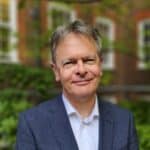 ROBERT POSTLETHWAITE, MANAGING DIRECTOR