An award-winning organisation that was founded in 1993 by architect Peter King RIBA, RIAS. The Rooflight Company offers an extensive selection of high-quality rooflights, roof windows and skylights.
Why employee ownership?
The Rooflight Company has a strong values-led culture.  It regards care, integrity and unity as key to its success and prioritises empowerment of its employees.  Successful innovation of sustainable products is at its core.
When Rooflight's founders, Pete and Val King, began planning ownership succession they saw employee ownership as having a natural and firm fit with the company's culture and as forming a strong foundation for its future growth and success.  Continued strong leadership would be key, combined with employees having an ownership stake and a voice.
How does it work?
Rooflight is now 60% owned by an employee ownership trust (EOT).   The EOT is run by six trustees:
One co-owner (employee), chosen by the co-owners as a whole
One member of the management team
Two independent people
One of the two founding shareholders
One person appointed by the Company's directors
The EOT's role is to ensure that Rooflight is successfully run as a co-owned company, fostering co-owner engagement and a leadership style that is strong but under which co-owners' views, ideas and questions are listened to and taken into account in decision making.
Rooflight has a set of Guiding Principles which encapsulates its core values.  The trustees' role also includes holding the Company's directors to account to ensure that they are being followed.
There is a separate Co-owner Council whose role includes acting as the guardians of these Guiding Principles.
...the only way to protect our values led culture was through an employee ownership trust- the best exit for us to protect our legacy - being a values led culture Postlethwaite were the right fit for our company and also gave us the right advice at the right time to ensure a smooth transition.

Val King, Managing Director The Rooflight Company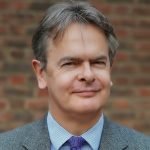 To explore how employee ownership could work for your company, call me on 020 3818 9420
ROBERT POSTLETHWAITE, MANAGING DIRECTOR