Based in Epsom, Surrey, TensCare provides drug-free pain relief for the long-term treatment of chronic pain conditions and the relief of acute pain during childbirth.
TensCare's owner, Michael Trompetto, wished to retire and after research and discussions with the Company's senior management team and employees, it was agreed that employee ownership would be in the best long-term interests of the Company and its employees and would provide an attractive way for Mr Trompetto to sell.
How does it work?
TensCare established an EOT (Employee Ownership Trust) which then purchased Mr Trompetto's shares, at a price based on an independently set valuation.  Funding for the purchase price came from an external investor and lender, and accumulated profits in the Company.
The EOT holds more than 50% of TensCare's shares and will do so over the long term, the investor holding a minority stake.
Individual employees will also be able to acquire shares personally, giving a hybrid employee ownership structure, which combines trust and individual share ownership.
Who runs the EOT?
The EOT is the Company's controlling shareholder but this does not mean it runs the Company. This continues to be the responsibility of its directors.
The EOT is run by its trustees. As the beneficiaries of the EOT are the Company's employees as a whole, the trustees have a duty to act in the best interests of the employees. Their role is also to ensure that the Company is well managed, ensuring that it generates strong profits which can be shared with employees, and invests in the future.
From the moment I was introduced to Postlethwaite I knew we had the right solicitors to help us manage and negotiate the transition of TensCare to employee ownership. They were clear about the processes and benefits involved and upfront about their fees.

Neil C Wright, Managing Director of TensCare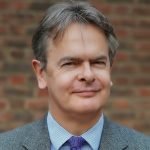 To explore how employee ownership could work for your company, call me on 020 3818 9420
ROBERT POSTLETHWAITE, MANAGING DIRECTOR