Based in Emsworth on the South Coast, MindWorks provides integrated marketing, design, events and public relations services to a range of UK and international businesses.  Its higher profile clients include Rolls Royce Motor Cars, Suzuki, Ford, Wiggle and the Royal Navy.
Why employee ownership?
MindWorks founder, John Harris-Burland, and his fellow Directors had been working on his exit strategy for some years. He had been approached by companies looking to buy the firm outright, but his goal was to find a way to ensure that the staff that had helped him build the agency would be protected under new management, or be given the opportunity to buy the company themselves. That would mean, at the very least, finding a buyer that would not want to re-locate the business and that shared the same values and work ethics.
When John was introduced to the concept of employee ownership it immediately gave him a solution that would meet all his requirements and reward his employees.
How does it work?
MindWorks established an EOT (employee ownership trust) which then purchased John's shares, at a price based on an independently set valuation.  The purchase price will be paid over a period of years and will be funded from the Company's present and future profits. At the same time, five members of the Company's senior management team invested in shares in the Company. Giving a hybrid sale.
The EOT is the Company's controlling shareholder but this does not mean it runs the Company.  This continues to be the responsibility of its directors.
Who runs the EOT?
The EOT is run by its trustees. As the beneficiaries of the EOT are the Company's employees as a whole, the trustees have a duty to act in the best interests of the employees. As well as acting as guardians of the MindWorks values, their role is also to ensure that the Company is well managed, invests in the future, and that surplus profits are shared with employees.
How has becoming employee-owned helped the company
Mindworks recently celebrated their 21st birthday and it is two years since they transitioned to employee ownership.
The collaborative culture of the company, named as one of the Top 25 Culture Leaders in a national list of SMEs last year, was the driving force for MindWorks becoming employee owned in 2017.  This spirit of co-operation and sharing runs through the teams approach to all they do with their company motto being " Together we make it happen"
2019 has been their year of inspiration and they are looking forward to many more successful years working with the loyal team they have created at Mindworks.
Robert is someone who can explain sometimes very detailed and complex legal information in a way that was very easy to understand

Michelle Leggatt, Managing Director Mindworks Marketing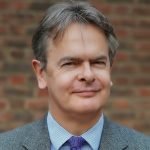 To explore how employee ownership could work for your company, call me on 020 3818 9420.
ROBERT POSTLETHWAITE, MANAGING DIRECTOR