In the Spring Budget 2023, the Chancellor announced some welcome relaxations of Enterprise Management Incentives Schemes (EMI) requirements. From April 2023 the following two changes will take effect:
1.
There is no longer a need for an employee being granted an EMI option to sign a working time declaration, helping to simplify the process. Many firms already incorporated this declaration into their EMI option agreements, so a separate document was not required.
2.
In addition, the requirement to summarise in detail any restrictions on the shares within the EMI option agreement has been removed. This significantly simplifies the documentation required for an EMI option grant.
From April 2024
Arguably the most important change will take effect from April 2024. This is the removal of the need to register an EMI option grant within 92 days. Companies will now have until 6th July following the end of the tax year in which the grant occurs to complete the registration process. The original strict 92 day deadline often caused difficulties for companies. This change brings EMI schemes in line with other approved share schemes such as CSOPs and helps simplify the administration of share schemes.
This change to the registration process will be implemented separately and the impacts set out nearer the time.
In addition…
Overall, these announcements will complement the previously introduced relaxations and doubling the limit on CSOPs coming in April 2023 (see previous blog on this).
It is also worth noting that the Government will consult on potential changes to improve and simplify all employee schemes – Share Incentive Plan (SIP) and Save As You Earn (SAYE). We hope to provide more details on these as they emerge.
What should you do next?
If your company is planning on introducing a new EMI or making fresh grants under an existing scheme we recommend you consult your share schemes adviser to ensure you comply with the new measures.
We'd be happy to review and advise on any new or existing plans, just call us on 020 3818 9420 or email info@postlethwaiteco.com to arrange an initial discussion with one of the team.
Read more about EMI's here.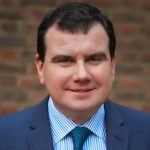 Toby Locke, Share Plans Director