Purposeful Business Structures - So you've become employee owned, what's next?
Postlethwaite Solicitors work with a variety of experts when helping businesses become employee owned, be it business consultants/advisers, accountants, other law firms or advisers and/or directly with the business owners themselves.
This month, we are delighted to feature a guest blog from Sung-Hyui Park and Keya Advani from Bates Wells Solicitors. Bates Wells are a B-Corp law firm that believe in balancing purpose with profit and making a positive impact on society. We believe our philosophies align and we offer complementary expertise and skills. Sung-Hyui and Keya look at how an employee-owned business wishing to commit to a wider purpose, society and the environment alongside financial returns, can do so.
Is it possible to structure a company in a way that genuinely prioritises its wider purpose, society and the environment alongside financial returns? Employee-owned businesses already reflect a company's strong commitment to its people. In this blog, we explore some of the ways in which companies wishing to do so could deepen their commitment to having a material positive social and/or environmental impact – in each case in a way that is compatible with their existing employee ownership models – by embedding this within their legal structures.  None of these are essential or necessarily desirable for an employee-owned company but would be worth considering for any company wishing to take such a further step.
A Community Interest Company (or CIC) is an example of a legal structure that hardwires its purpose into its legal framework. CICs are limited companies (companies limited by shares or by guarantee) that operate to provide benefit to the community they serve, and are regulated on a 'light-touch' basis by the CIC Regulator. While returns to shareholders and other investors are permitted, they must be balanced and reasonable. Therefore, one of the most significant features of a CIC is the permanent 'asset lock' included in its constitutional documents, which is designed to ensure that the assets of the CIC (including any profits) are used for the benefit of the community.
Another way for companies to embed their purpose in their DNA, is by making an express legal commitment to a social or environmental purpose in their governing articles. By doing so, companies can re-define what success looks like for them beyond profit. Articulating a company's purpose in its articles enables the business to live out its values and commitments in a meaningful and legally enforceable way, by creating a duty for its directors to act in line with the purpose articulated in the company's governing documents. Companies limited by shares that want to learn more about how to embed purpose in their articles should check out Purposely, which provides an accessible tool that can guide you through the necessary steps.
Considering the renewed interest in environmental, social and governance criteria in business, many companies may consider certifying as a B Corporation to demonstrate commitment to their purpose. A certified B Corp is a business that gives as much consideration to its social and environmental impact as it does to its financial return, and is independently verified (in the UK) by a non-profit organisation called B Lab UK to ensure that this is the case. B Corps need to adopt governing documents which include a commitment to this 'triple bottom line' approach. In practice, this means that the scope and nature of the company director's duties will change, as directors will be obliged to consider a wide range of stakeholder considerations – including employees, suppliers, local communities and the environment – without being required to prioritise shareholders' interests.
There are also ways of embedding purpose into a company's legal DNA through a variety of shared ownership structures. One such structure is a golden share model, whereby the share capital of a company is restructured such that a 'golden share' in the company is issued to an independent non-profit body or similar asset-locked entity. The 'golden share' grants the golden shareholder a veto right – as the 'guardian' of the company's mission – over certain fundamental aspects of the company's governance, such as those relating to changing the company's purpose or objects or selling a controlling stake of the company to a third party.
For companies that have adopted employee ownership models, they have already taken a major step in implementing their values and putting their people first. For those who wish to go a little further, this blog hopefully shows that there are a wide range of options available, to enable companies to embed their commitment to positive social and environmental impact even more deeply, within the 'core' of their legal structures.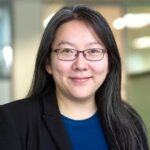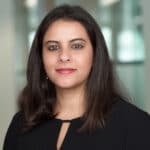 For further information, please do reach out to Sung-Hyui Park (Senior Associate, Bates Wells) at sh.park@bateswells.co.uk or Keya Advani (Associate, Bates Wells) at k.advani@bateswells.co.uk