This is a reminder that Annual Returns for the tax year ending 5th April 2020 need to be lodged with HMRC by 6th July 2020.
The annual return should be completed for the following schemes:
EMI scheme (even if the scheme has been inactive during the year) and in respect of any taxable share awards to directors or employees
CSOP
SAYE
SIP
Any other arrangement under which a director or employee has received shares or options
HMRC do not issue any reminders but will impose penalties if Returns are not submitted by this date, and a series of further penalties if they remain outstanding.
You can lodge the Return yourself using the HMRC online service, but if you would like us to deal with this on your behalf, please contact us for a quote.  Please allow plenty of time for the Return to be prepared and submitted by the deadline.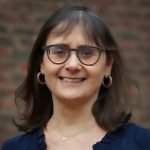 If you would like us to deal with this on your behalf, contact Judith Harris for a quote. Please call me on 020 3818 9420
Judith Harris, Solicitor