At some point every business owner will need to consider how they plan to exit their business.  Even if you never want to stop working, you're not going to live forever and a planned exit before circumstances force a decision will be best for you, your family, your business and your people.
The four main exit routes are:
Third Party Sale
Employee Ownership Trust
Management Buy-Out (MBO)
Liquidation
Being aware of the tax and legacy implications of each possible route will help consolidate your plans.
Attached is guidance giving you that important information.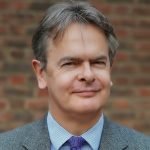 To explore how employee ownership or an employee share scheme could work for your company, call me on 020 3818 9420.
Robert Postlethwaite , Managing Directot