Free Employee Ownership Webinars 24th, 25th, 26th November. Register here.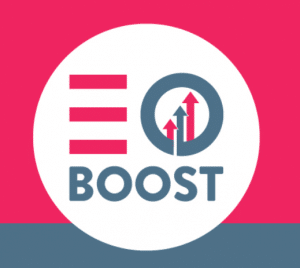 EO Boost, a virtual event delivered by the Employee Ownership Association, offers engaging learning and insightful discussions on what good employee ownership (EO) looks like – for individuals, businesses and the UK economy.
In a year where so much has changed because of Covid-19, the EOA has curated EO Boost to ofer EOA members, other EO businesses, those exploring employee ownership and other interested  stakeholders, the opportunity to top up or gain more current knowledge and insight about employee ownership in the UK in 2020.
Postlethwaite are proud to be co-sponsoring the event with J Gadd Associates and participating in daily explorer sessions.
You can register for this event here
The explorer sessions are 11-12pm each day – one hour seminar with Q&A
A feasibility study on the conditions needed to make employee ownership successful.  
A focus on establishing an effective management culture, designing succession plans, and the roles and responsibilities in an employee owned business.  
Hear first-hand the reflections of a business that has transitioned to employee ownership – what worked and what with hindsight they might have done differently.
What can we do to help us bounce back?
What is employee ownership?
A business is generally "employee-owned" where the whole, a majority or a significant part of it is owned by or on behalf of all its employees.
Why choose employee ownership?
There are many potential benefits of employee ownership, including:
Employees who are owners are more engaged and committed
Builds a clear shared purpose and collaborative way of working
Ownership succession which preserves your business and its culture
A stronger performing business
Tax reliefs for retiring owners and employees alike
What will you achieve by participating in EO Boost?
Each day, EO Boost will offer something for everyone, whether you're just taking your first steps into understanding Employee Ownership or you've been EO for decades, there's sessions to meet your needs.
– Explorers of employee ownership – boost your understanding to help you plan for your employee ownership succession, scale-up or spin-out.
– EO businesses – boost your expertise of good EO practice so you can leverage the best out of giving employees a stake and a say.
– Supporters and advocates – boost your knowledge and insight, but don't keep it to yourself – share it with others to boost employee ownership in the UK!
– EO Advisers – give a boost to your clients – invite them to EO Boost to complement your expert advice with EO insight and learning.
You can register for this event here
We realised the only way to ensure our values-led culture and to ensure the legacy of what we had built up was actually through an Employee Ownership Trust

Val King, The Rooflight Company
Why the UK needs employee ownership now
Attracted by the opportunity to build employee engagement and collaboration, improve productivity and performance and – for founder owners wishing to retire- maintain their company's independence, over 450 companies are now owned by an employee ownership trust or EOT.  These span a diverse range of sectors and include such household names as Aardman Animations (Wallace & Gromit) and Richer Sounds.
As Covid-19 creates unprecedented challenges for many businesses, employee ownership may have progressed from a "nice to have" to a "must have".  Employee ownership can provide a new deal for employees on whom you rely to turn things around.  The greater the support a business can enlist from its people, the better its chances of making a stronger and sustained recovery.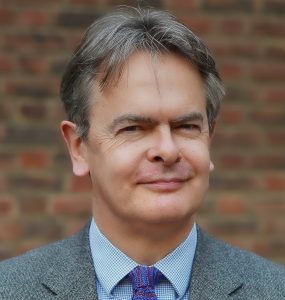 To explore how employee ownership could work for your company, call me on 020 3818 9420.
ROBERT POSTLETHWAITE, MANAGING DIRECTOR