Covid-19 raises some particular issues and questions for any company with an employee share scheme or which is owned by an employee trust. These range from the immediate (What is the impact on our employee share scheme?  What actions should trustees of an employee trust be taking?) to the longer term (What will our business look like in the future and can new or extended employee ownership be part of our recovery?  How can we reward our employees' sacrifices?
In the present difficult economic climate are you asking, "What can we do to maximise our chances of survival and bouncing back?"
We suggest that you read our short guide, in which we look at the role employee ownership can play: Employee Ownership and Business Recovery
We hope the material below will help you find answers or help kickstart your thinking.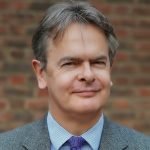 If you would like to explore how employee ownership or an employee share scheme could work for your company, please call me on 020 3818 9420
Robert Postlethwaite, Managing Director